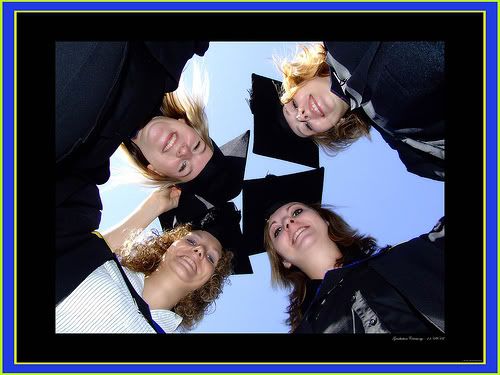 It's inevitable that your child is going to graduate from school eventually and you may begin to feel the pangs of empty nest syndrome. While understandable, here are tips to help you deal with your child's graduation.
Think about it for a moment – from birth until now, you have raised your child in preparation for this monumental day – graduation. All of the worries, late night talks, helping with homework, pacing the floor during exam time, have come to this final moment. It doesn't matter whether your child is graduating from pre-K or high school, it seems as if the years have flown by, doesn't it?
While you may be experiencing thoughts of sadness, the fact is you brought up this child to succeed, and he or she has done so. Of course you're proud, but at the same time you know your child will soon leave the nest and it's hard for you to comprehend. This is a natural feeling and one you need to express. But not too long; you have lots to do. Now is the time to get into full gear and prepare your child to leave for college. He or she may be feeling homesick already and it's up to you to put up a brave front and organize the move, ensure he or she has everything needed for dorm life.
After your child has gone, his or her departure will take some time to get used to. But think a minute. Just because your child has gone off to college doesn't mean he or she is gone forever. You will undoubtedly receive calls every day, you'll visit most weekends, and eventually you will come to accept that your child has grown and has taken a new path in life, one in which you will still be a part of as a parent.
Be happy, you've done a wonderful job! You've raised a successful, loving, intelligent, and caring child. Now take some time for you. Think of all of the new and wonderful things your grown child will share with you. It's not the end; it's the beginning of a new chapter in your child's life – one you will be a part of for many years to come.